MultiTester
STASIC tech® Pro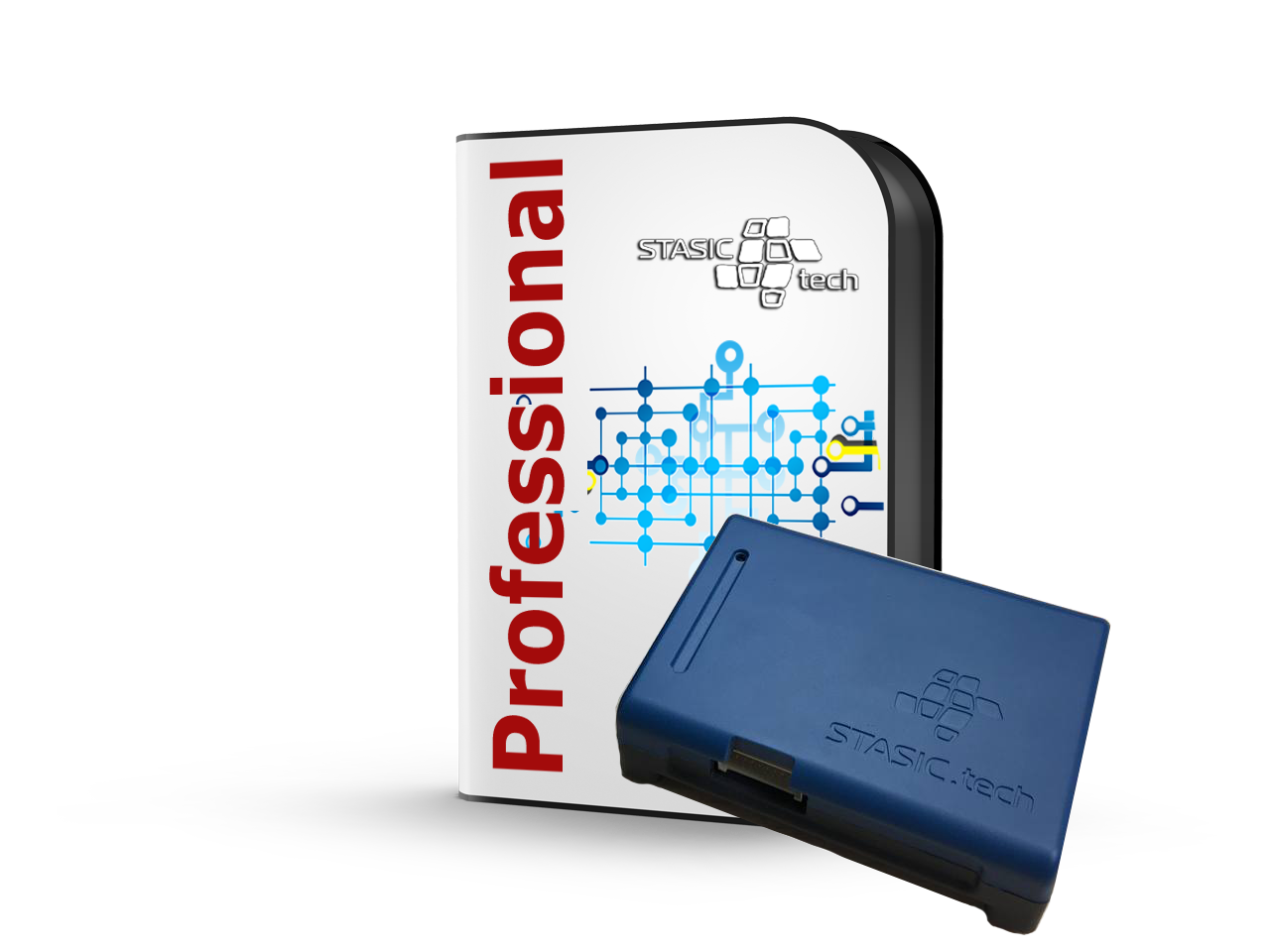 Multitester STASIC tech® Pro – diagnosable models of hash boards
Canaan Avalon Miner
Functionality:
Diagnostics and determination of the serviceability of lines for each chip on the hash board.
Detection of a faulty chip on a hash board with the output of information about the location on the PC screen.
Determining the number of serviceable chips on the hash board
Survey of Avalon hash board temperature sensors
Voltage monitoring on the hash board during diagnostics.
Output of information about the state of the CLK frequency
Automatic power management of the hash board, to maintain minimal heating in diagnostic mode.
____________________________________________________________________
Avalon A1047  /  A1066  /  A1066Pro  / 
A1166  /  A1126Pro  /  A1246 / A1346
BITMAIN Antminer
L3+/++
L7 
S9 / S9K / S9SE
S11
15 Series
17 Series
T19
S19 ( Pro / + / J / J Pro / J Pro + / XP / AL / i / Pro Hydra )
K7
E9 Pro
D7 / D9
Z15 Pro
WhatsMiner
Goldshell
GoldShell LT5
GoldShell KD5
GoldShell CK5
GoldShell HS5
Innosilicon
innosilicon T2
innosilicon T2T Series
innosilicon A6
innosilicon T3
innosilicon T3+
innosilicon T3H+
innosillicon A10Pro
innosilicon A11
Ebang EBIT
Ebang Ebit E12b
Ebang Ebit E12
StrongU
StrongU STU-U6
StrongU STU-2
ASIC Power Supply Testing
- Output voltage control
- Test voltage regulation
- Display additional information and Error PSU
Avalon, Antminer, Innosilicon, Whatsminer, Ebit, BlueStar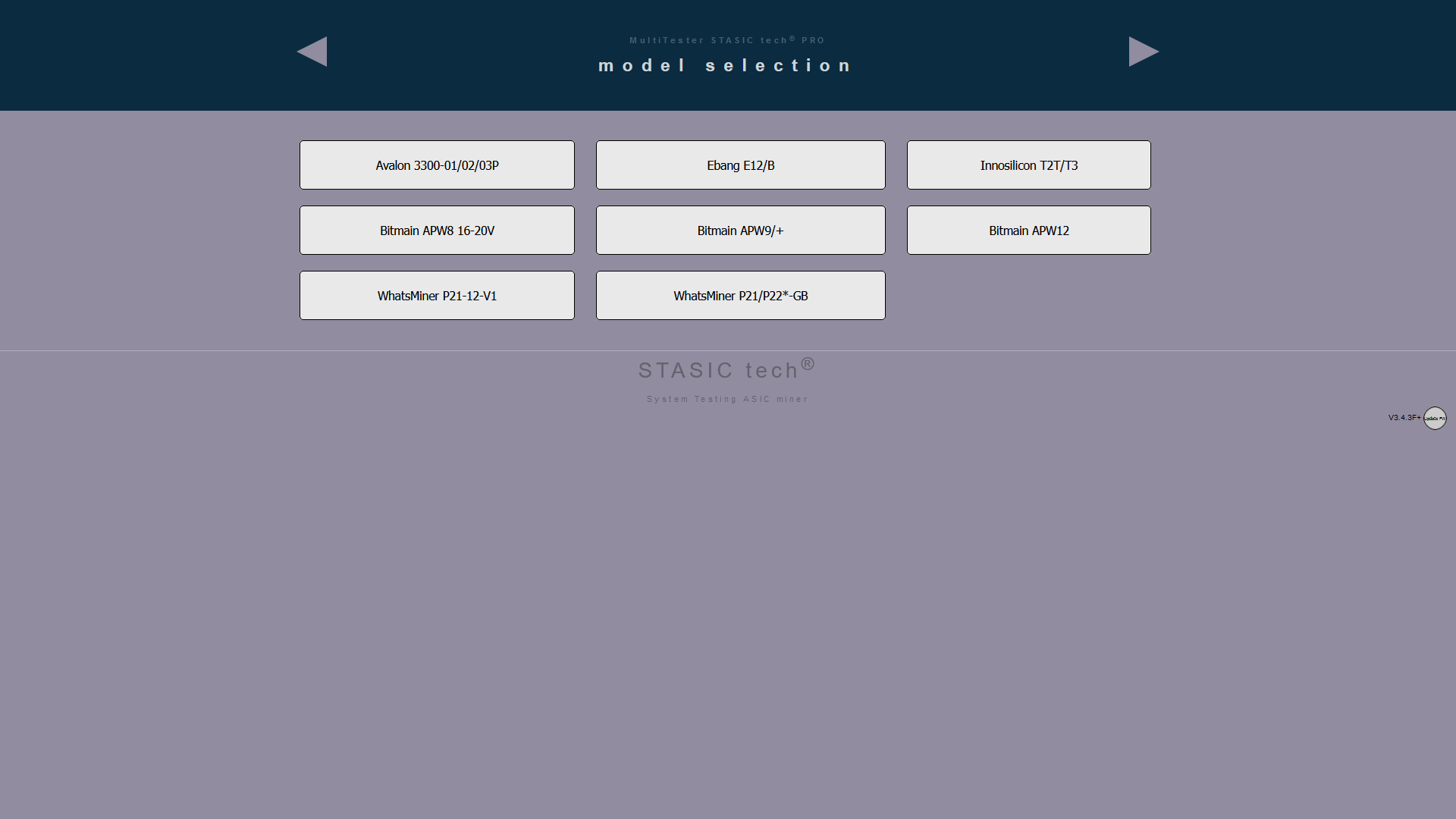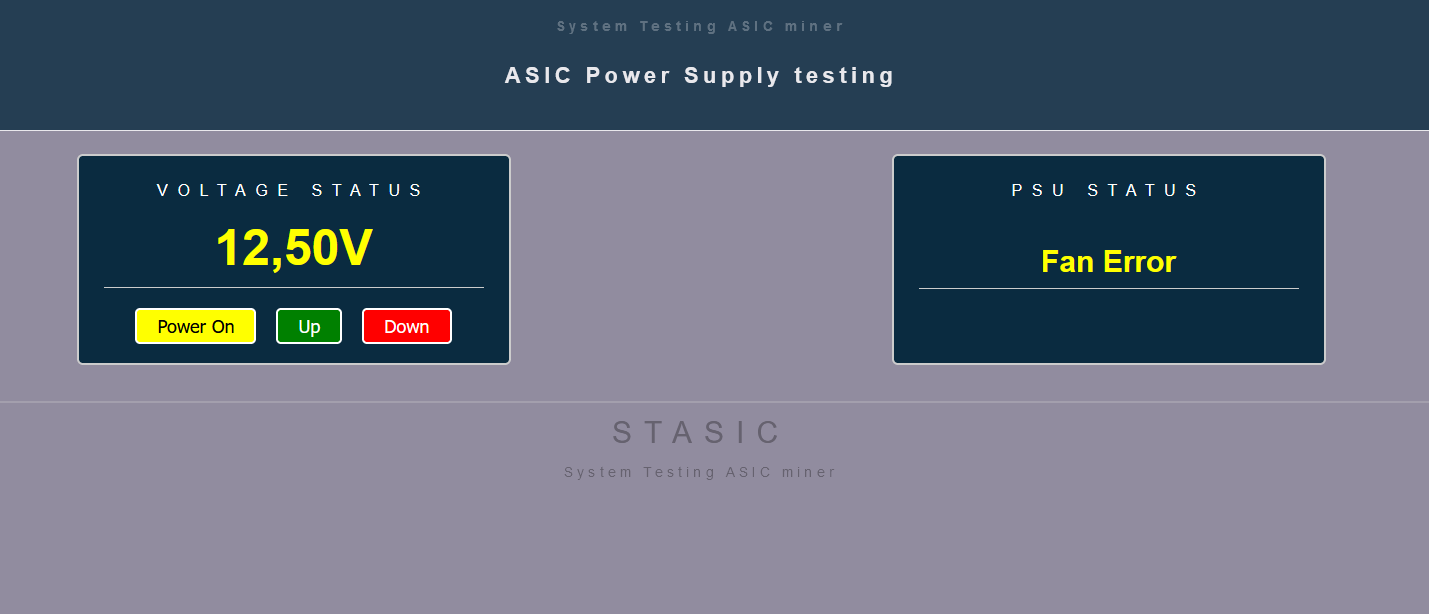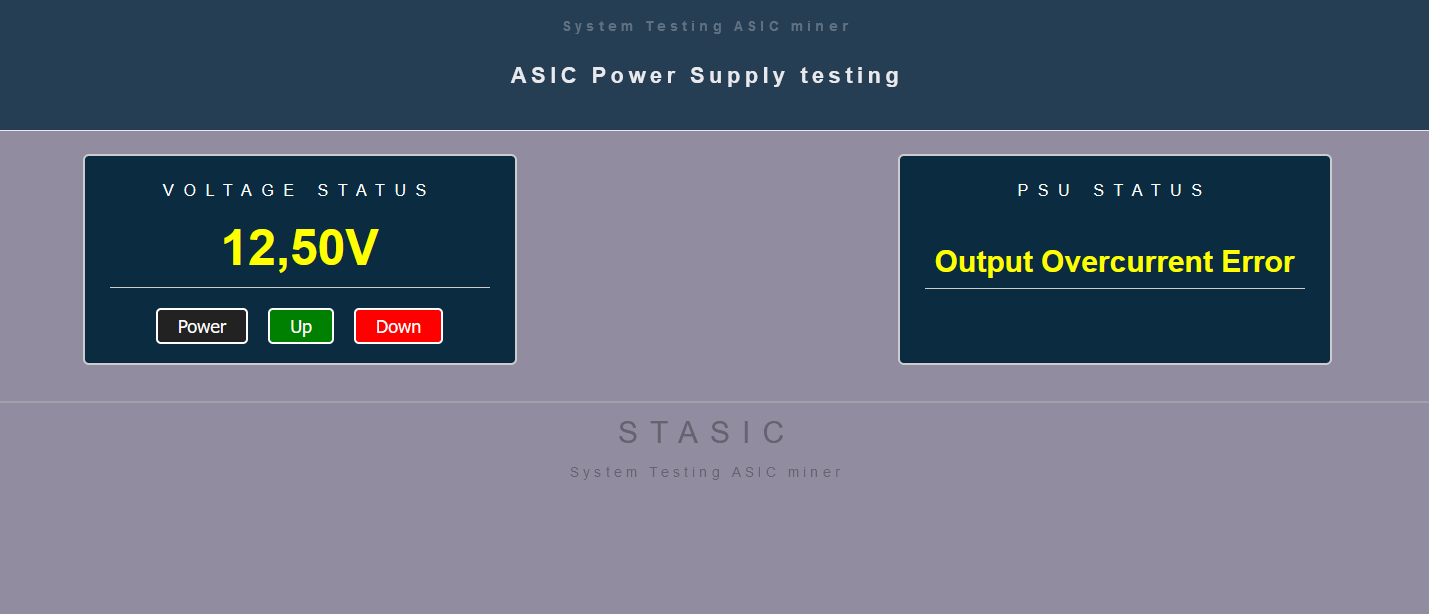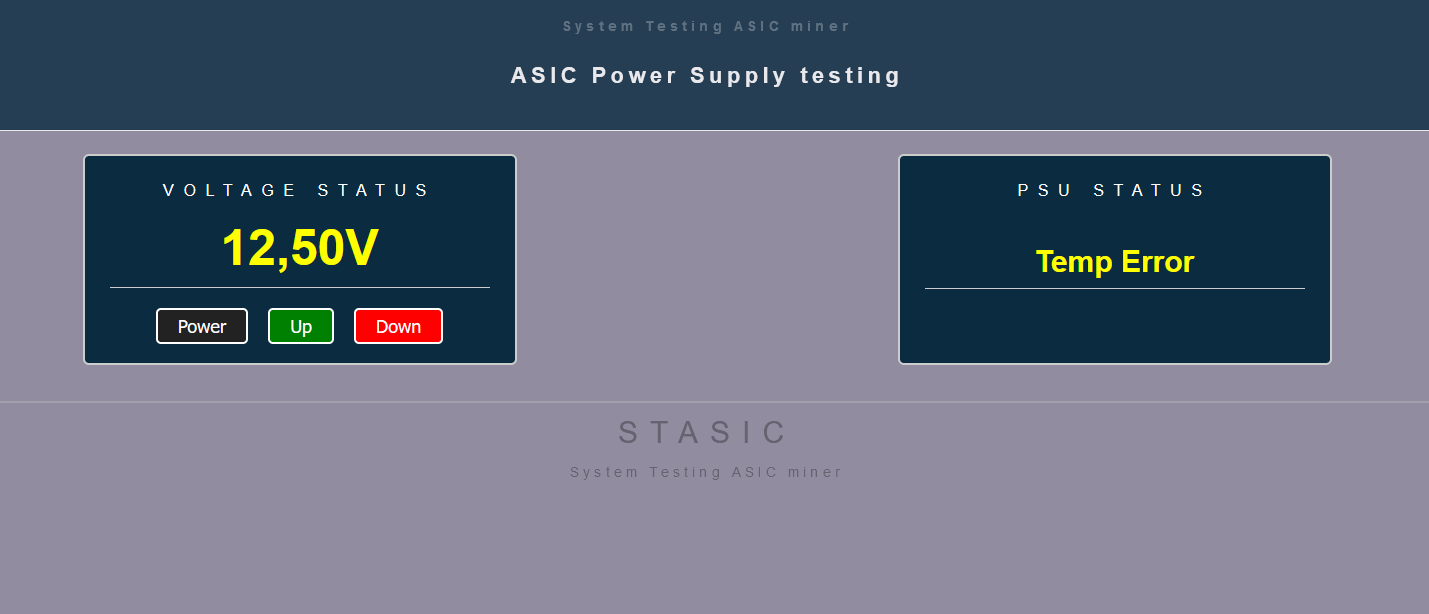 Description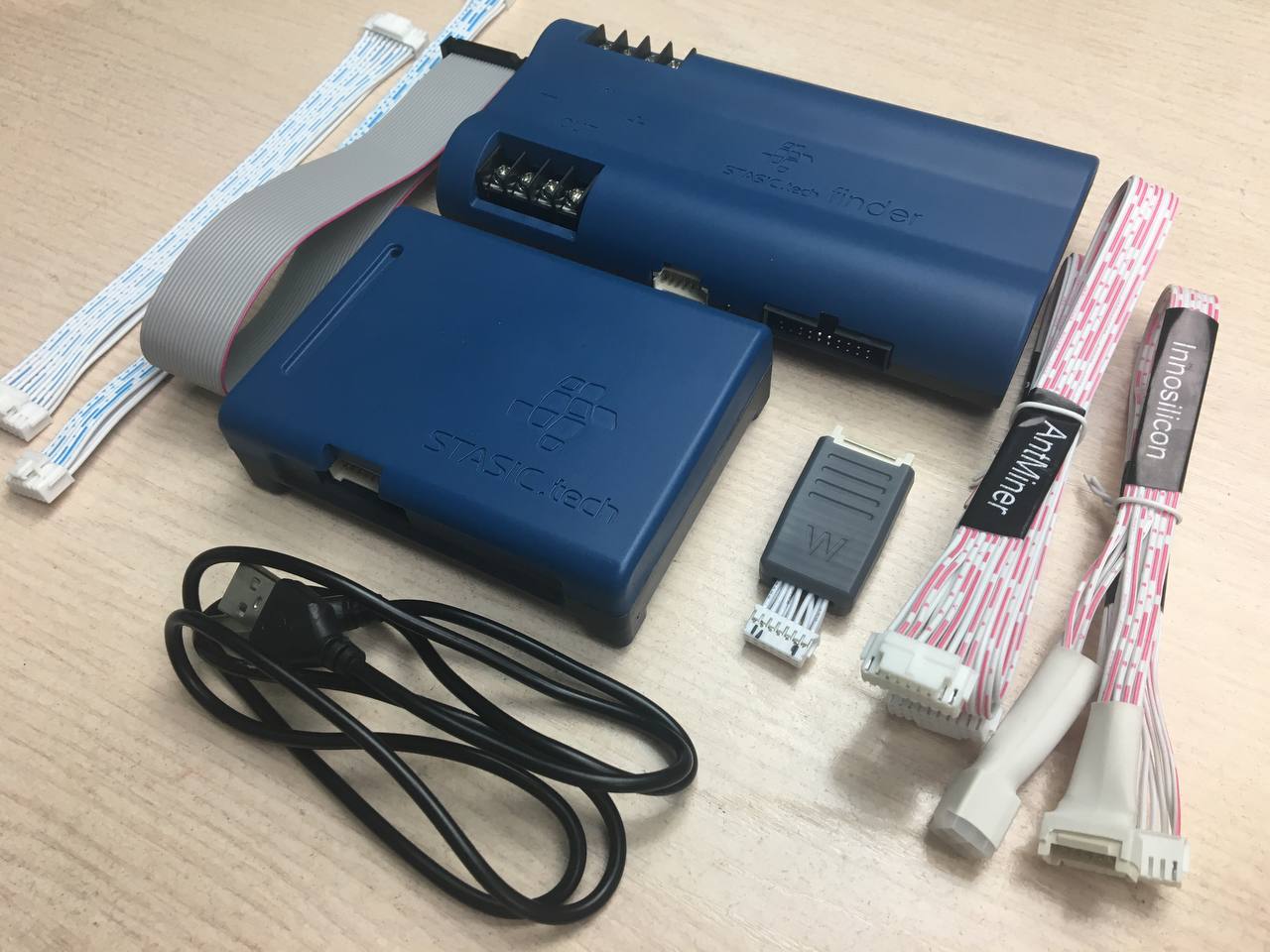 MultiTester STASIC tech® Pro
Hardware complex STASIC tech® Avalon Finder 2.0
Data Cable Avalon A10 Series
Data Cable Avalon A11 Series
Data Cable Avalon A12 Series
Data cable Antminer
Data cable Innosilicon
Adapter Whatsminer
Buy MultiTester STASIC tech® PRO